Restore Your Eye Comfort
At See & Be Seen Eyecare, we believe no one should suffer from the effects of dry eye disease.
Hear from Dr. Ritesh Patel, OD, on how we approach treating chronic dry eye.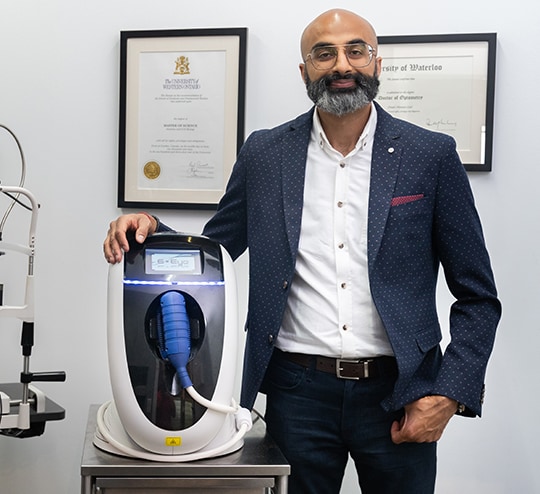 Our Dry Eye Treatment Options
Having dry eyes can bring irritation to everyday tasks like reading, driving, and viewing screens. Our practice offers some of the most effective and advanced dry eye treatments available to restore eye comfort in your day-to-day life.
LipiFlow Thermal Pulsation® System
BlephEx™
BlephEx is an in-office treatment designed to clean the eyelids and lash line. This treatment is often used to treat blepharitis, clearing away debris on the upper and lower eyelids. Regular BlephEx treatments can help maintain healthy meibomian gland function.
Scleral Contact Lenses
Many patients living with dry eyes may find wearing standard contacts irritating. Scleral contact lenses are an excellent option for those suffering from dry eye syndrome. These lenses will act as a reservoir for the eye, keeping moisture from evaporating from the eye's surface.
What is Dry Eye?
Dry eye is a chronic condition where there are not enough tears to sufficiently lubricate and nourish the eye. The glands involved in tear production either fail to produce enough tears or produce tears of poor quality.
Causes of Dry Eye
A common cause associated with dry eye disease is blepharitis. Blepharitis is an inflammation in the eyelids. It can be treated with proper eyelid hygiene.
Other common causes of dry eye include:
Hormonal changes
Medications
Diet
Refractive eye surgery
Systemic diseases
Symptoms of Dry Eye
Common dry eye symptoms include:
Dryness
Burning and irritation
Itchiness
Blurred vision
Redness
Sensitivity to light
Sandy/gritty feeling
Foreign body sensation
Tiredness
Sudden excess of tears
Stringy discharge
Shop Dry Eye Products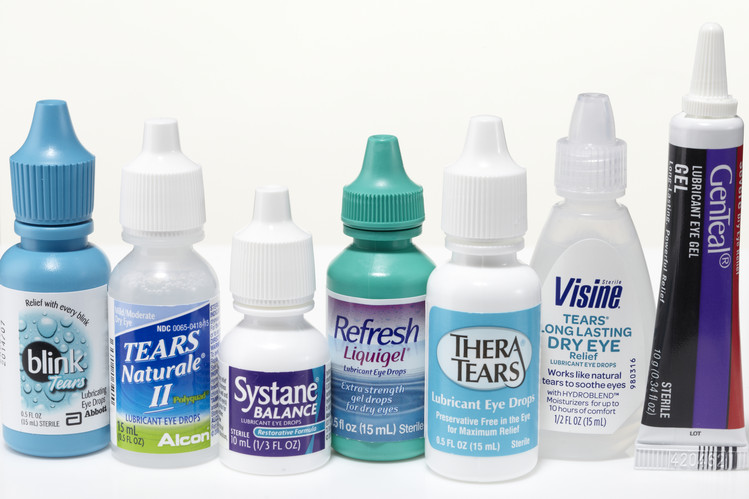 OUR LOCATIONS
See & Be Seen
Eyecare downtown

#136 – 171 East Liberty Street

Toronto

,

ON

M6K 3P6
Hours of Operation
Monday

:

10:00 AM

–

5:00 PM

Tuesday

:

10:00 AM

–

5:00 PM

Wednesday

:

10:00 AM

–

5:00 PM

Thursday

:

11:00 AM

–

6:30 PM

Friday

:

10:00 AM

–

5:00 PM

Saturday

:

10:00 AM

–

5:00 PM

Sunday

:

Closed
See & Be Seen
Eyecare Midtown
(yonge & eglinton)
2611 Yonge Street

Toronto

,

ON

M4P 2J1
Hours of Operation
Monday

:

Closed

Tuesday

:

10:00 AM

–

5:00 PM

Wednesday

:

10:00 AM

–

5:00 PM

Thursday

:

10:00 AM

–

5:00 PM

Friday

:

10:00 AM

–

5:00 PM

Saturday

:

10:00 AM

–

5:00 PM

Sunday

:

Closed

WE DIRECT BILL