Focused on Excellence Since 2013
At See & Be Seen Eyecare, our focus is excellence. We pride ourselves on customer service. We examine your eyes with top-of-the-line medical equipment. We offer an exquisite variety of eyewear. You see, we don't just focus on one of these facets. We put our attention into all of them. We want to be the very best at what we do, and we want to do everything we can for you.
That's what we mean by focused on excellence—we're absolutely dedicated to providing you with the best experience, the best patient care, and the best eyewear. So, when you visit See & Be Seen Eyecare, you always know what to expect: excellence.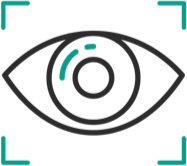 Our Vision
See & Be Seen Eyecare's mission is to deliver the ultimate optometry experience. We know how important vision is to your quality of life. Every time we see you, we'll work to understand your unique visual needs and provide custom solutions designed specifically for your eyes.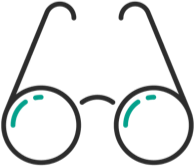 Our Community
Our community has played an instrumental part in building and shaping us into who we are today. We think it's only fair that we return the favour. The See & Be Seen Eyecare team proudly participates in various charity events and initiatives, including food drives, Terry Fox runs, and eyewear drives.
OUR LOCATIONS
See & Be Seen
Eyecare downtown

#136 – 171 East Liberty Street

Toronto

,

ON

M6K 3P6
Hours of Operation
Monday

:

10:00 AM

–

5:00 PM

Tuesday

:

10:00 AM

–

5:00 PM

Wednesday

:

10:00 AM

–

5:00 PM

Thursday

:

11:00 AM

–

6:30 PM

Friday

:

10:00 AM

–

5:00 PM

Saturday

:

10:00 AM

–

5:00 PM

Sunday

:

Closed
See & Be Seen
Eyecare Midtown
(yonge & eglinton)
2611 Yonge Street

Toronto

,

ON

M4P 2J1
Hours of Operation
Monday

:

Closed

Tuesday

:

10:00 AM

–

5:00 PM

Wednesday

:

10:00 AM

–

5:00 PM

Thursday

:

10:00 AM

–

5:00 PM

Friday

:

10:00 AM

–

5:00 PM

Saturday

:

10:00 AM

–

5:00 PM

Sunday

:

Closed
Check us out on Instagram

WE DIRECT BILL