OUR TESTIMONIALS
All the rave reviews about this place are spot on. Absolutely top notch customer service, friendly staff, and welcoming atmosphere. I never thought I'd ever enjoy going to the Optometrist this much.
All the staff were excellent at ensuring everything was explained well and with utmost professionalism and courtesy. Every detail of my entire visit was smooth and efficient.
Adam H.
Tried out See & Be Seen after seeing some great reviews online, and they most definitely lived up to the hype! Easy to get to location in Liberty Village, very cool shop interior, great range of eyewear, and an awesome bunch of staff to boot! Their customer service was top notch from the minute I booked my appointment, right up until walking out the door with some fresh new glasses.
This was my first in-depth eye exam, and Dr. Patel and his team make the process very easy and interesting to help you understand all about the health of your eyes. If you're considering getting a check-up or in need of new glasses, 100% pick See & Be Seen.
Asleigh F.
I can't even begin to express my love and admiration for the team at See & Be Seen Eyecare. Incredible, above and beyond service. Exceptionally friendly and they IMMEDIATELY made me feel like family. Dr. Patel blew me with his friendly and helpful personality and the staff are just so bubbly and accommodating. I feel seriously blessed to have found this team. Thank you!!
Carolina B.
The best Optometrist I have ever seen, the entire staff is extremely warm and welcoming. They use high quality lenses, and cary the best fashions for frames. The atmosphere is also warm and welcoming unlike other old fashioned stark white clinics. 100% would recommend and visit again! Plus cool eyeball pictures!
Jay W.
Unreal!!!! You need to go here!!! Best service and professionalism I have ever had! The entire experience was amazing from start to finish!!! I came across the city for this office due to the amazing reviews on Yelp and I could not be more thankful for social media because I would have never found this gem without it!!! Thanks Dr. Patel and staff!!!! My eyes will never be the same!!
Laura M.
I went to See & Be Seen by chance the first time around. I was thrilled with the level of customer service I received and the welcoming staff. From the wonderful receptionist who immediately made me feel like a friend to Dr. Patel who is very caring to the assistance i received in finding the best glasses possible. I couldn't imagine having a better experience.
Leslie M.
DO YOU HAVE DRY EYES?
Dry eye condition is on the rise, but we are prepared to treat it with cutting-edge technology. See & Be Seen Eyecare specializes in personalized dry eye treatment plans. Our optometrists uncover the root causes of your dry eyes and provide a game plan for clear, comfortable vision.
We have partnered with the most effective dry eye treatments to get fast results and help your eyes feel great again. See & Be Seen Eyecare has been at the forefront of dry eye optometry in Canada and takes pride in being a leader in managing this condition.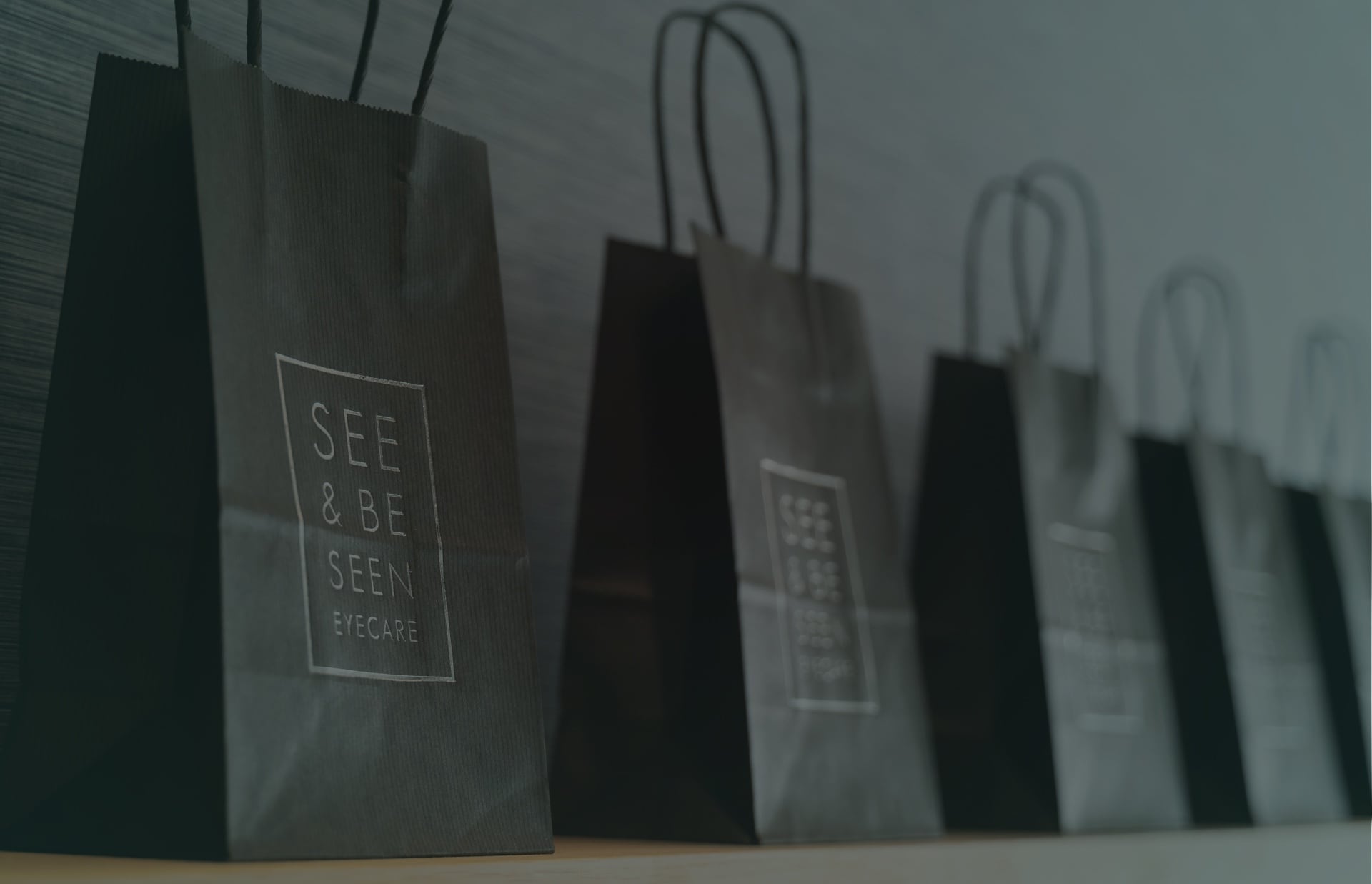 OUR BRANDS OUR LOCATIONS
See & Be Seen
Eyecare downtown

#136 – 171 East Liberty Street

Toronto

,

ON

M6K 3P6
Hours of Operation
Monday

:

10:00 AM

–

5:00 PM

Tuesday

:

10:00 AM

–

5:00 PM

Wednesday

:

10:00 AM

–

5:00 PM

Thursday

:

11:00 AM

–

6:30 PM

Friday

:

10:00 AM

–

5:00 PM

Saturday

:

10:00 AM

–

5:00 PM

Sunday

:

Closed
See & Be Seen
Eyecare Midtown
(yonge & eglinton)
2611 Yonge Street

Toronto

,

ON

M4P 2J1
Hours of Operation
Monday

:

Closed

Tuesday

:

10:00 AM

–

5:00 PM

Wednesday

:

10:00 AM

–

5:00 PM

Thursday

:

10:00 AM

–

5:00 PM

Friday

:

10:00 AM

–

5:00 PM

Saturday

:

10:00 AM

–

5:00 PM

Sunday

:

Closed
Check us out on Instagram

WE DIRECT BILL