Clearer Vision Without Glasses
If you've worn glasses or contacts for a long time, you may have considered laser eye surgery. Laser eye surgery can help correct your vision and limit your reliance on glasses or contacts.
Although we don't provide the surgery ourselves, we can help determine if you're a good candidate and recommend you to some of our favourite ophthalmologists. After the surgery, we also offer our patients post-operative care.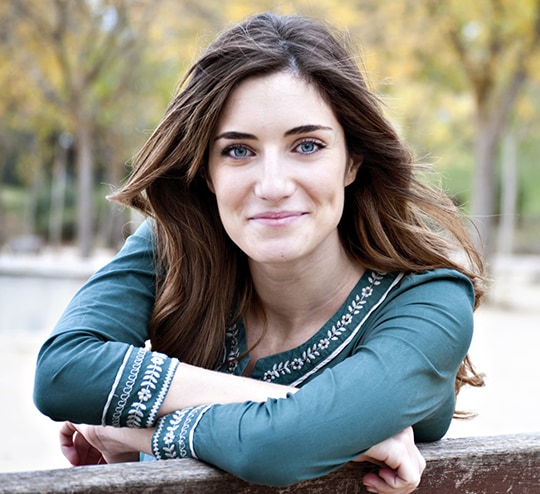 How We Can Help
Consultations & Referrals
Before we can recommend you for surgery, our optometrists will perform a complete review of your eye and vision health to ensure you're a good candidate. This process helps limit any negative factors after your surgery.
Once we've determined if laser eye surgery is right for you, we will refer you to one of our trusted ophthalmologists.
Post-Operative Care
Once you have scheduled your surgery, we'll contact you to book your post-operative care appointments. These appointments typically span 6 months after the surgery, with the first occurring the next day.
After completing your follow-up appointments, we recommend a full eye exam after your surgery. During this eye exam, we can determine long-term results and answer any questions you may have.
Types of Laser Eye Surgery
PRK
During PRK surgery, an ophthalmologist uses a laser to reshape the surface of the cornea. This process changes the way light refracts into the eye, helping correct your vision.
After the surgery, a bandage contact lens will be used to protect the cornea while it heals. While healing, your vision may be blurry but will clear up in a few days.
LASIK
Similar to PRK, LASIK also involves using a laser to reshape the cornea. To start, the ophthalmologist creates a small flap in the outer layer of the cornea and folds it back. Then, they will use a small laser to reshape the middle layers of the cornea. Once the cornea has been reshaped, the small flap will be replaced.
After the surgery, it will take roughly 24 hours to experience the effects of the surgery.
Refractive Lens Exchange
Instead of having their cornea reshaped, some patients choose to have the natural lens of their eyes replaced. For this procedure, you can think of it as getting permanent contact lenses. Intraocular lenses (IOLs) will be implanted in your eyes to replace your natural lenses.
OUR LOCATIONS
See & Be Seen
Eyecare downtown

#136 – 171 East Liberty Street

Toronto

,

ON

M6K 3P6
Hours of Operation
Monday

:

10:00 AM

–

5:00 PM

Tuesday

:

10:00 AM

–

5:00 PM

Wednesday

:

10:00 AM

–

5:00 PM

Thursday

:

11:00 AM

–

6:30 PM

Friday

:

10:00 AM

–

5:00 PM

Saturday

:

10:00 AM

–

5:00 PM

Sunday

:

Closed
See & Be Seen
Eyecare Midtown
(yonge & eglinton)
2611 Yonge Street

Toronto

,

ON

M4P 2J1
Hours of Operation
Monday

:

Closed

Tuesday

:

10:00 AM

–

5:00 PM

Wednesday

:

10:00 AM

–

5:00 PM

Thursday

:

10:00 AM

–

5:00 PM

Friday

:

10:00 AM

–

5:00 PM

Saturday

:

10:00 AM

–

5:00 PM

Sunday

:

Closed
Check us out on Instagram

WE DIRECT BILL