You might wonder what your insurance plan may cover when it comes to your eye care needs. If you struggle with chronic eye conditions like dry eye, knowing what your insurance plan covers can make a world of difference between sticking with that plan or choosing a different provider.
One of the most common eye conditions people struggle with is dry eye, and while there are numerous treatments available, one of the most common questions we get asked is if our strategies, like LipiFlow, are covered by their insurance plan.
Today, we'll look at what your insurance plan may cover when it comes to dry eye and what alternatives you could choose from to help support your treatment costs.
We recommend speaking to your provider for more details about your insurance plan. However, if you'd like to know more about our treatments and how they could help you, please feel free to call us today to book your appointment!
So, Is LipiFlow Covered?
Whether or not your insurance plan covers LipiFlow ultimately depends on your provider and the type of insurance plan you have.
In some cases, insurance plans may cover dry eye treatments like LipiFlow or radiofrequency therapy, but it isn't covered by every single provider. To see if your insurance plan covers LipiFlow, you'll need to contact your provider.
What Is Covered by Insurance?
As mentioned already, different insurance plans cover different things for different people. However, there are 2 types of insurance plans you could use when it comes to your vision: vision insurance and medical insurance.
These insurance plans may already be included as part of your provider's package (like the one you could receive from work), but you may need to apply to these plans separately depending on your situation. Understanding their differences is important because they cover very different vision and eye health needs.
Vision Insurance
Vision insurance is a type of plan that could help cover the costs of routine eye exams, contact lens refills, or even eyeglasses.
However, most vision insurance plans won't help cover the cost of aesthetic treatments or safety glasses used for work. If you're planning on having an elective procedure or treatment that isn't necessary to your vision or quality of life, your insurance plan most likely won't help cover the costs.
Medical Insurance
Medical insurance, or health insurance, may help cover costs related to treatments and procedures that could affect your wellbeing. When it comes to your eyes, medical insurance could help cover the costs of treating or managing an eye disease or an eye injury.
In some cases, medical insurance could cover the cost of regular dry eye treatments, but this is ultimately up to the provider. You may speak with your provider to see if your dry eye symptoms may qualify for medical insurance coverage.
Health Savings Account
LipiFlow is covered through your Health Savings Account.
Tax Savings
Save your receipt so that you can claim it against your taxes at the end of the year.
Alternatives to Insurance
Now that we've looked at different insurance plans and how they might help cover your eye care costs, let's look at some alternatives you could consider if you're looking for a more affordable way to pay for your eye care treatments and procedures.
Financing
Some optometrists may offer in-house financing plans to help manage the costs of eye care treatments. Your optometrist can work with you to find suitable interest rates and repayment schedules to get the help you need when you need it.
Some companies, like Medicard, may also offer to finance your eye care treatments.
OHIP
Ontario's Health Insurance Plan (OHIP) is a provincial insurance plan that can help cover the costs of a range of health concerns. However, it may only cover rudimentary costs like routine exams, emergency room costs, walk-in clinic visits, and some surgeries.
OHIP covers one eye exam every year for people between the ages of 20 and 64 with diabetes or other diseases that may affect their health. If you need any follow-up appointments, OHIP may also cover those costs.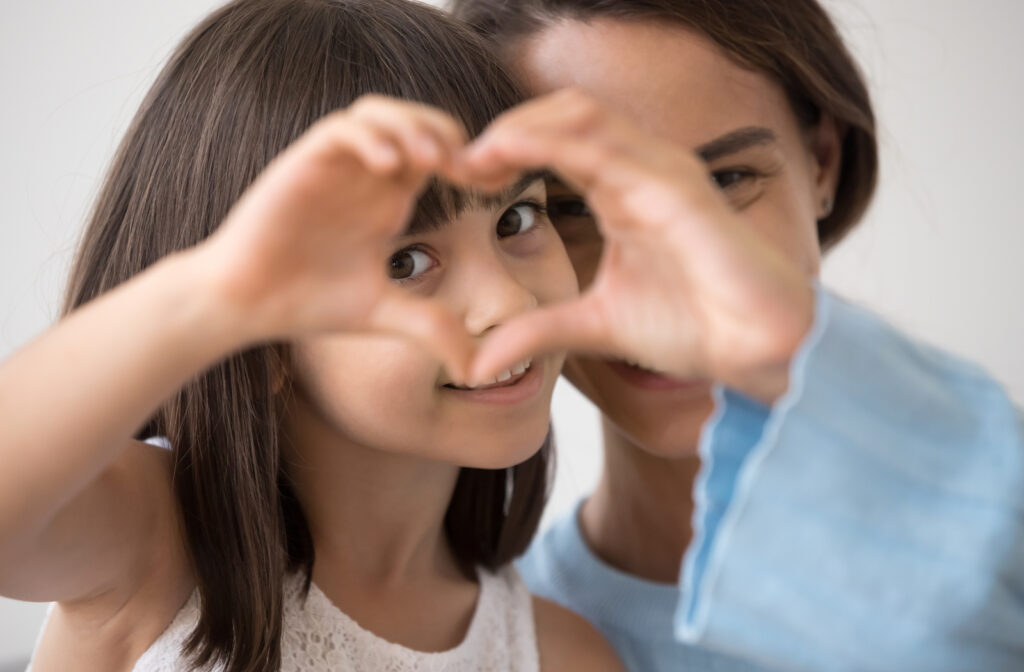 Get Help Supporting Your Eye Health Today
Our team at See & Be Seen Eyecare is ready to help people find long-lasting answers for all of their eye and vision-related issues. Even if you don't have insurance, please feel free to speak with our staff to learn more about how we can help provide the care you deserve today.