Dry eye can be a frustrating condition, but there is hope for those who suffer from it. One treatment option that's gaining popularity is LipiFlow, a gentle procedure that can provide long-term relief for dry eyes.
This innovative treatment not only addresses the root cause of dry eye but also can be done quickly and with minimal recovery time. If you're tired of dealing with dry eyes and are looking for a solution that can bring you real relief, LipiFlow is worth considering.
What Is Dry Eye Disease?
Dry eye disease is a common condition that affects millions of people worldwide. This condition occurs when the eyes don't produce enough tears, or the tears evaporate too quickly. This can lead to a range of symptoms, including:
Redness
Burning
The feeling of grittiness or sand in the eyes
Stringy discharge
Sensitivity to light
One of the most frustrating things about dry eye disease is how it can greatly impact a person's quality of life. Simple activities such as reading, working on a computer, or even spending time outside can become uncomfortable for those with dry eyes.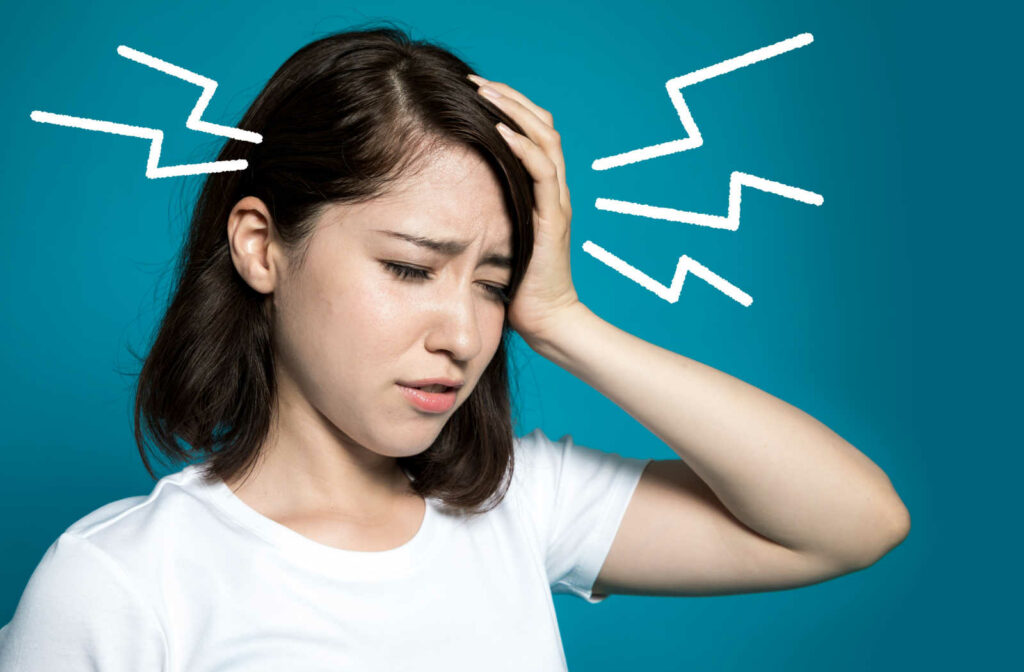 Untreated Dry Eyes
If left untreated, dry eye disease can lead to a number of serious complications. Some of the most common include:
Eye infections: When the eyes are dry, the body's natural defences against infection, such as the tear film, are not able to function properly, making the eyes more susceptible to infection.
Difficulty with contact lenses: People with dry eyes often have difficulty wearing contact lenses, as they can become uncomfortable and even painful.
Headaches: Further studies are needed to fully understand the relationship, but there appears to be a correlation between dry eyes and headaches. Many individuals who have been diagnosed with dry eye also report experiencing headaches, although the exact link is not yet fully understood.
Corneal damage: The cornea is the clear outer layer of the eye that helps to focus light. When the eyes are not properly lubricated, the cornea can become irritated and inflamed, which can lead to damage such as scarring or even perforation of the cornea.
Vision Loss: Dry eye can cause a decline in visual acuity and may lead to vision loss. Chronic dry eyes can lead to chronic inflammation of the cornea.
If you are experiencing dry eye, don't let it go untreated. You can take the necessary steps to protect your vision and your quality of life. Take a proactive approach to your eye health and speak with an eye care professional about treatment options.
What Is LipiFlow Thermal Pulsation?
LipiFlow is a device that uses gentle heat and pressure to unblock the meibomian glands, which are responsible for producing the oil that keeps our eyes lubricated. These glands can become clogged due to several factors, including:
Genetics
Environmental conditions
LipiFlow treatment works by applying heat to the inside of the eyelid and gentle pressure to the outside, which helps to melt and express the hardened oils blocking the glands.
Key Benefits of LipiFlow
Long-term relief: Unlike other treatments that provide temporary relief, LipiFlow addresses the root cause of the problem by unblocking the meibomian glands for years
Quick Procedure: The procedure typically only 15 minutes per eye and is very comfortable. People describe it as a "spa massage for your eyelids."
Performed in a safe environment: The procedure is performed in a doctor's office and you will leave with no bandages or dressings.
Minimal recovery time: Recovery time is minimal, you may only experience slight redness or discomfort after the procedure but can return to daily routine/work that day.
Can be used with other dry eye treatments: It can be used in conjunction with other dry eye treatments such as artificial tears or warm compresses to enhance their effectiveness. This can make it an ideal treatment for those who haven't found relief with other methods.
While LipiFlow is considered safe, as with any medical procedure, there are some risks associated with it. These include eye redness, discomfort, or tearing following the procedure. However, these side effects are typically mild and short-lived.
Get Help Treating Dry Eyes
The treatment plan for dry eye disease may vary depending on the severity of the condition and the underlying cause. Some cases of dry eye can be managed with simple measures such as:
Artificial tears
Heat & moisture therapy
Gels & ointments
Eyelid cleaners
Consult your optometrist before trying at-home treatments, or to learn about in-office options such as LipiFlow. The first step is to book an appointment with your trusted optometrist at See & Be Seen Eyecare.
Our team can properly evaluate your dry eyes and discuss treatment options to find out what will work best for you.